Cin7 Omni
What is Cin7 Omni?
Cin7 Omni is a cloud-based retail management solution with e-commerce, inventory management, point of sale (POS) and reporting features. The solution combines the functions of inventory management, POS, third-party logistics (3PL) and Electronic Data Interchange (EDI) into a single solution.
How Cogsy and Cin7 Omni work together?
You can connect your Cin7 Omni account and automatically sync your sales history, purchase orders, vendor data and product information. Gain deeper insights into trends, replenishment alerts, and visibility into backorders.
Get replenishment recommendations and easily create purchase orders that automatically include necessary products and quantities. Your team can always edit POs before issuing them. Each PO created in Cogsy syncs to your Cin7 Omni account.
Changes to purchase orders made in Cin7 Omni are automatically synced to your Cogsy account, therefore providing the most accurate forecasts and updated delivery dates for backordered items.
What data sources are supported by our Cin7 Omni integration?
Cogsy can currently ingest the following data from your Cin7 Omni account:

Product / SKU data
Order data
Vendor Data
Purchase Orders (ability to read + create)
How can I connect Cin7 to Cogsy?
Simply go to Settings -> Integrations page in Cogsy and click the button "Add Integrations" and select Cin7 from the list :)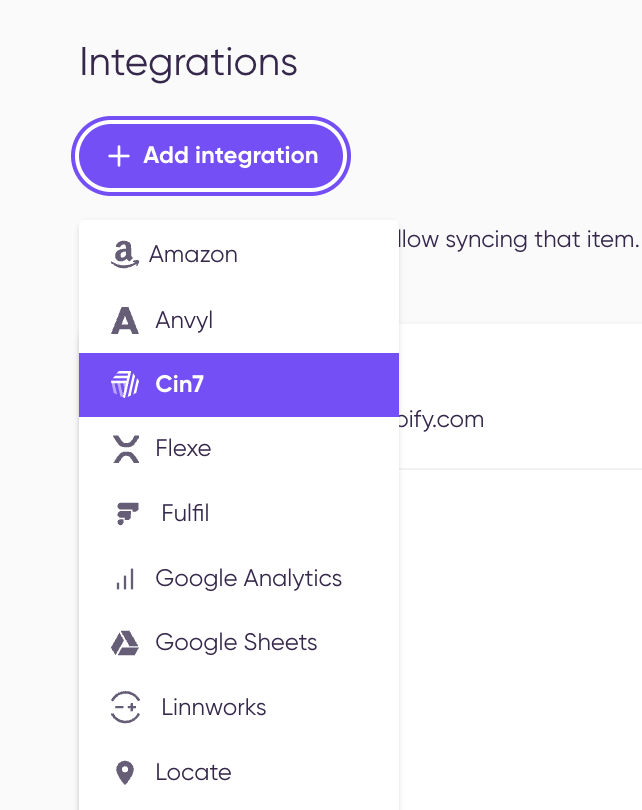 Once connected, you can toggle what data you'd like to sync to Cogsy from Cin7.
Why am I seeing errors with my CIN7 integration?
When you try to connect CIN7 with Cogsy via our integrations page, sometimes you might see a 403 error which looks like the below:

And sometimes when your CIN7 integration is completed, you would see an error while trying to access products in Cogsy which looks like the below: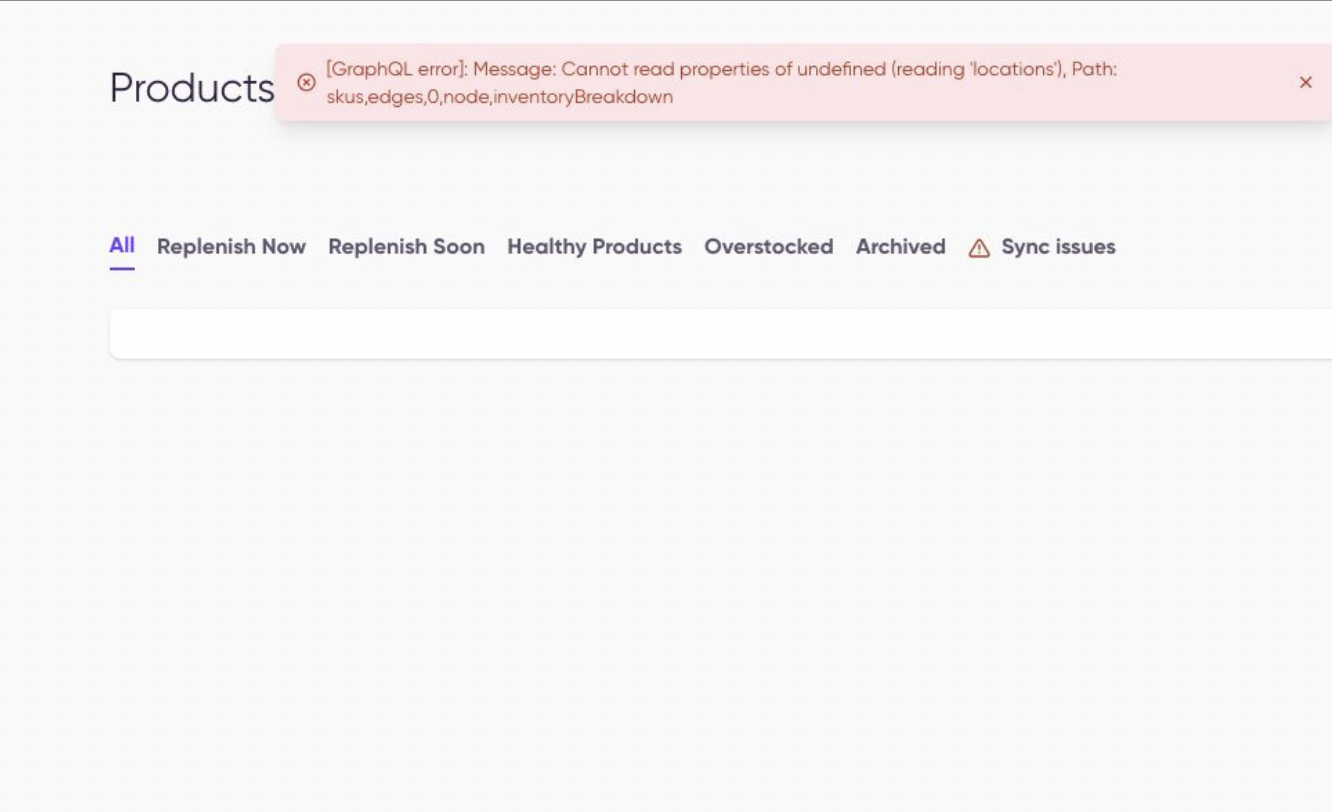 Let's discuss why this error shows up and what needs to be done to fix it.
The underlying reason for both errors shown above would be the same.
In addition to being the admin or having permission to access a certain resource, the user who's trying to connect CIN7 with Cogsy needs to have access to resources on the API SETUP page (linked in our Cin7 Popup).
We've recorded this video showing the permissions we need (ideally you can check everything if you like but this is the minimum required for the integration to work).
---
---